MAIN BUTTONS
Home
Ship tools and
saw blades to:
Dynamic Saw
551 Smith Street
Buffalo N.Y. 14210
Toll Free Phone:
1-888-528-0808
Fax Number:
1-716-827-0446
EST Hours & Days:
7:30 AM - 4:00 PM; M-F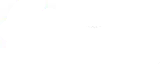 We are your complete saw blade sharpening and cutting tool service & sales center. We sharpen all brands of saw blades and router bits on our "new" state of the art CNC grinders! Plus, we design custom sawblades!

We now sell wood & metal cutting band saw blades and metal cutting chop, skill, circular saw blades.

Your tools will be sharpened to a "Mirror Finish", giving you the longest tool life possible.

Our pricing is very low, saving you the most money possible.

All our sharpening work is 100% satisfaction guaranteed as it's done by professional router bit / saw blade sharpeners.

Our goal is to give you the highest quality, at the lowest price, with service that is second to none!

Let us give your business the custom Dynamic Sawblade Edge.
What separates us from other sawblade sharpening
companies is our knowledge, low prices, service, and
our sawblade grinder - the Vollmer CHD 270 which
is the most technologically advanced blade sharpener
that money can buy.
Above is a Vollmer CHD 270 video in operation with the ND 230 robotic loading system. This makes Dynamic Saw a fully automated service center for carbide-tipped circular saw blades.

At Dynamic Saw, We Make The Cutting Edge!



circular and table saw blade sharpening

sharpen large and small table or circular saw blades

selling custom new blades, router bits, or other tools from these companies: Popular Tools, Amana Tool, CMT, Freeborn, Morse, Velepec.


Call Dan Callari at 1-888-528-0808 for a free consulting session and price quote.